STORY
---
Since 1996, Leif Tufvesson has been running his own company Caresto, located in Ängelholm, restoring classic cars as well as designing and building Hot Rods. With a background as a technician at Volvo Research and Development Department in Gothenburg and six years with development at Koenigsegg, he decided to spend all his time with his own company and to develop and manufacture his own cars in small series.

Leif's interest and fascination for engines and cars started growing during his childhood. Under his teenage years, he spent a lot of time rebuilding mopeds and after a couple of years he advanced to rebuild and modify cars to be slow moving vehicles used by young teenagers. As a young adult, Leif worked with hi-fi equipment to later move in to building and modifying cars by installing powerful stereos and speakers systems.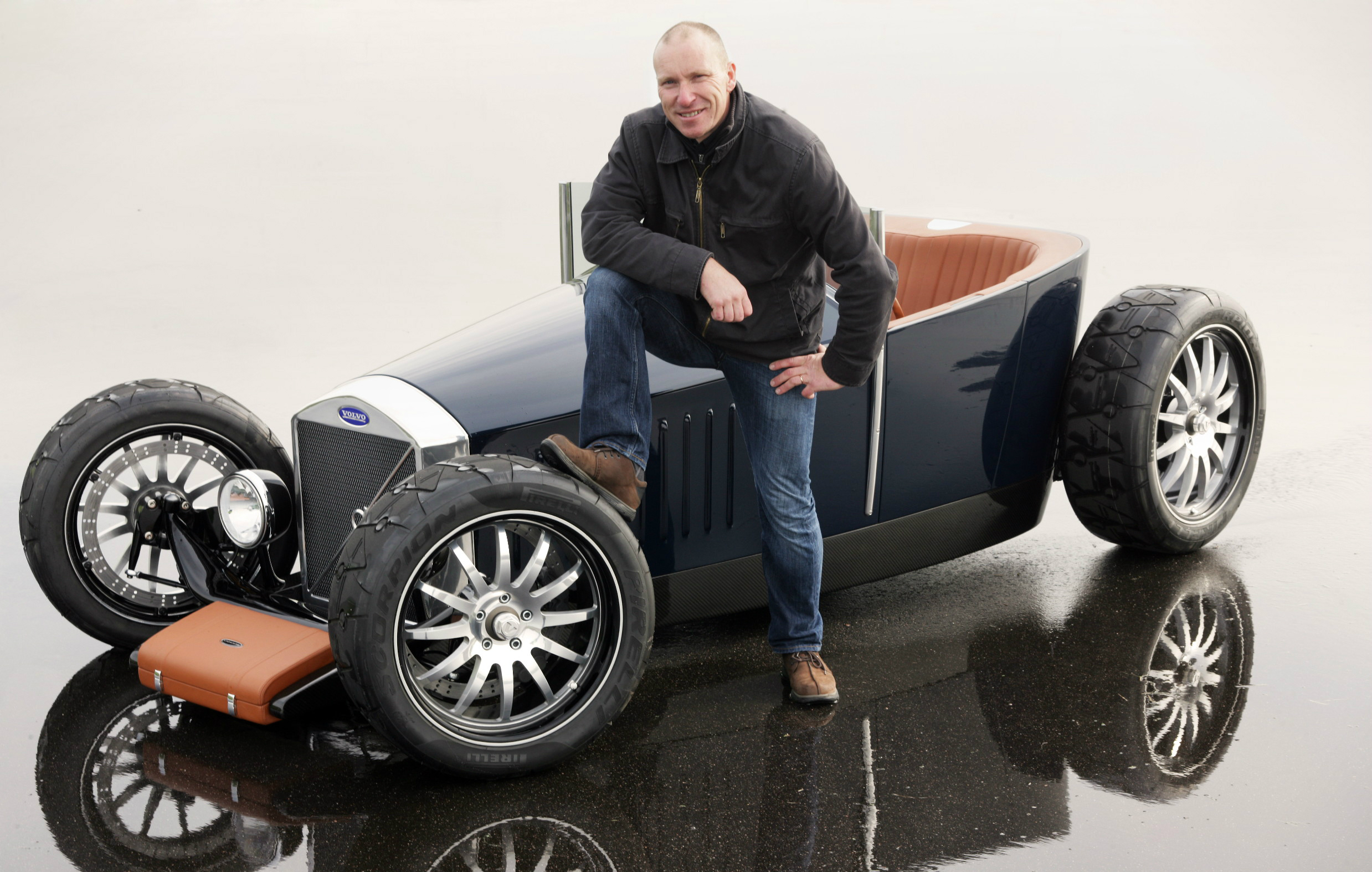 In 1995 he started to work within the Research and Development department at Volvo Cars, where they made reality of ideas to be tested. Simultaneously with the job at Volvo, he started to build cars for himself. Later, he started restoring old cars on order. For example, he restored an Austin-Healey and a Stutz Blackhawk.

After six month at Volvo in Gothenburg, he became headhunted by Christian von Koenigsegg and decided to move back home to Skåne and Ängelholm to start working at Koenigsegg. He was employed as a mechanic, then he became Workshop Manager, Product Manager and finally responsible for the Development Department.

Parallel to the job at Koenigsegg where he worked for six years, he built his very first Volvo-rod, the T6 Roadster. The Volvo T6 Roadster creation immediately showed results, and in 2004 he won the Hot Rod Magazine's prestigious "Hot Rod of the Year" award. Equipped with a 6-cylinder engine with Twin Turbo chargers and with a design related to a plethora of Volvo models. After his time at Koenigsegg, he went wholehearted in to his own company, Caresto.

The idea with Caresto is to offer special projects, prototype parts or concepts with high performance and great driving pleasure. It also should be right in terms of style without compromising on road holding. The Caresto cars are built by hand in a minimalistic simple but elegant style or based on specific customer requirements.